3 Leadership Lessons I Learnt From Working With Thierry Mugler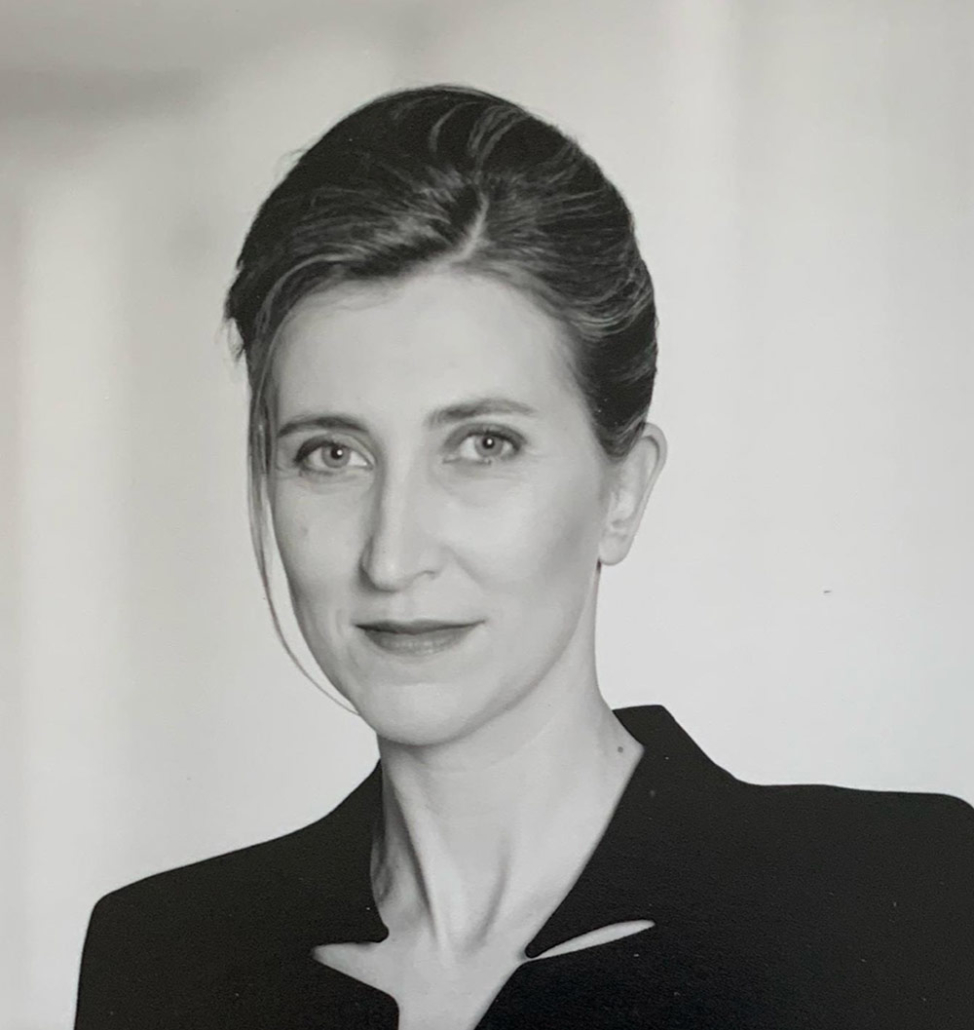 Alexandra Humbel
I have sometimes heard that people who change careers more than once are somewhat unstable or shallow. This is not true. While they are in a career, they are 100% engaged. This was me around 2000, immersed in a corporate career in the fashion industry that I thought I would never leave. The recent passing of the insanely talented and highly regretted Thierry Mugler reminded me of the time when I served as Director of Public Relations of the company he had created. A very intense period of my life, rich in learning, hurdles and inspiration. 
This picture shows me with an air of calm confidence, the kind of confidence Thierry Mugler wanted for his clients. As soon as you put on one of his perfectly cut jackets, supremely elegant with a sexy edge, you instantly felt your self-confidence boosted a notch higher. Well, that was the effect it had on me, and the many other women who vowed him something close to a cult. As Maya Angelou said, "People will forget what you said, people will forget what you did, but people will never forget how you made them feel".
It was a promotion for me, my first job as the head of the most strategic department in a highly regarded fashion Maison in Paris. During these intense two years, I had a chance to hone my leadership skills in a complex and challenging environment. Here are a few insights I am happy to share:
1. About leading people who are more skilled than you
In my previous jobs, I was the uncontested expert in my area, and as such, I was able to hire junior persons that I trained to the job until they were able to handle projects with some autonomy. When I joined Thierry Mugler, I found a team of extremely skilled and independent professionals, who looked like they did not need me to tell them what to do. For the fashion week, they were able to organize perfectly choreographed fashion shows from A (early casting of models, negotiate the venue, hire logistics, technic, music, dressers, make-up and hair etc.) to Z (showtime, executed to perfection, with 100 persons backstage and, in the audience 250 prime journalists and TV crews from the entire world). They did this within the budget and, last but not least, with enough flexibility to serve a designer who requested frequent and sometimes drastic changes on short notice. I was impressed, for a reason. So, I did what I did best: I boosted the media coverage, offering more and better exposure to the brand while optimizing the international PR resources. But you don't lead experts by becoming one of them. My role was to help them grow in their roles, feel valued, be attentive to their needs, help deal with conflicts, and stand for them to the higher leadership when necessary. 
2. Stay curious about change, especially if you don't like it
As the company went through some drastic changes, I started to feel between a rock and a hard place. On one hand, the CEO counted on me to pass on the message and help the team accept and adapt. On the other hand, our work was deeply disrupted by changes that affected our performance directly. As we moved the offices and showrooms out of town to a new industrial location in the North of Paris, we were at risk to lose contact with journalists and stylists who picked up pieces from the collections for photoshoots in the magazines. While I was loyal to the leadership and willing to support executive decisions, I was discouraged by the caveats of the new situation and did a poor job at hiding my doubts. I was true to myself by not sugar-coating the story. Now, with more experience and perspective, I think I could have been curious a bit longer about the possible positive outcomes of these changes. My lesson here is that being right in the short term may not be the best choice. Rather leave the door open for possible further positive developments. Bringing this mindset to the table is not lying, it is allowing some time for settling, and empowering people to find creative solutions. 
3. Never underestimate the culture – but don't fall for it
It was an incredible honour to work for a designer I admired and to get invited into his world. The beauty and inspiration were everywhere, from the iconic haute-couture creations to the whole futuristic environment. Thierry Mugler was a fascinating human, with so much culture, intelligence and artistic flair that journalists – always in a hurry- would forget time to spend more time with him. In spite of this privileged exposure,  I was not prepared for a Maison with such an incredibly strong culture, none of it was clearly articulated. It took me a while to uncover the do's and don'ts, the somehow intricate communication patterns, the sophisticated support system around the designer, the subtle powers and counter-powers, and the working pattern of people driven by passion and urgency, in total disdain for standard working hours. I spent a tremendous amount of time and energy trying to adapt and fit in, but being the mother of two young children, this unpredictable way of life started to take a toll on my personal and family life. 
My takeaway from this time is a sense of gratitude for having a chance to "touch the stars", the symbol of the perfume Angel by Thierry Mugler that I will cherish forever, and gratitude for the opportunity to push my limits and grow as a professional and a human.
The First Step To Designing a Life You Love is Clarity
Claim your personal discovery call with Alexandra to get clear on what exactly is holding you back from transitioning into the career of your dreams and how to get 'unstuck'.
https://alexandrahumbel.com/wp-content/uploads/2022/02/alexandra-humbel-career-transition-coach.jpg
1057
1000
Alexandra Humbel
https://alexandrahumbel.com/wp-content/uploads/2021/04/alexandra-humbel-logo.png
Alexandra Humbel
2022-02-08 03:33:05
2022-03-21 22:41:02
3 Leadership Lessons I Learnt From Working With Thierry Mugler